U11-U17 Explosion Tryouts and Assessments
---
---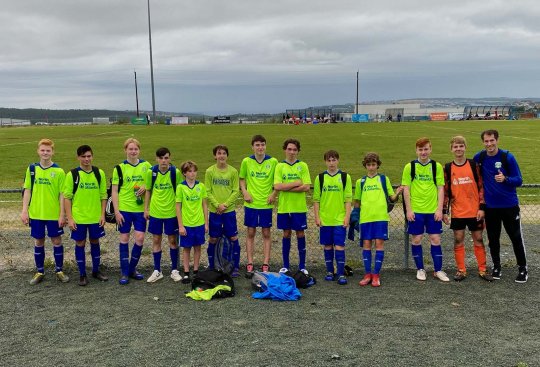 ---
As part of our Selection Process we hold Assessments for U11 players in the Fall and Tryouts for U13 and Older Players. Players must be assessed in order to receive a program registration link after the assessments are over.
Note: Assessments are not required for U7 to U9 age groups programming. Once registration opens you will be able to register directly via a link on the website.

For U11 and older Fall Assessments are important for determining Indoor Training Pool Groupings and for U13 and older Preliminary Provincial League Team Selections will also be made in the Fall.

All Players must be registered online and pay the Fee of $20 in order to participate.

Click Here to register - Online Registration Link
Players that have not registered online will ot be permitted to participate.
Tentative Tryout Schedule (subject to minor changes due to weather, coach avail, etc.)
GU17

SUN Sept. 26th 5PM (DW1)
MON Sept. 27th 5PM (DW1)
TUE Sept. 28th 5PM (DW1)

GU15

MON Sept. 27th 5:30PM (DW1)
TUE Sept. 28th 5:30PM (DW1)
FRI Oct. 1st 5PM (Techniplex)

GU12/13

SAT Oct. 2nd 4PM (Techniplex)
SUN Oct. 3rd 4PM (Techniplex)
MON Oct. 4th 5:30PM (PBD)

GU11

SAT Oct. 2nd 11AM (Techniplex)
SUN Oct. 3rd 11AM (Techniplex)

BU17

FRI Oct. 1st 5:30PM (PBD)
SAT Oct. 2nd 3PM (Techniplex)
SUN Oct. 3rd 3PM (Techniplex)

BU15

FRI Oct. 1st 7PM (Techniplex)
SAT Oct. 2nd 2PM (Techniplex)
SUN Oct. 3rd 2PM (Techniplex)

BU12/13

FRI Oct. 1st 6PM (Techniplex)
SAT Oct. 2nd 1PM (Techniplex)
SUN Oct. 3rd 1PM (Techniplex)

BU11

SAT Oct. 2nd 12PM (Techniplex)
SUN Oct. 3rd 12PM (Techniplex)