Mini-Camp
---
---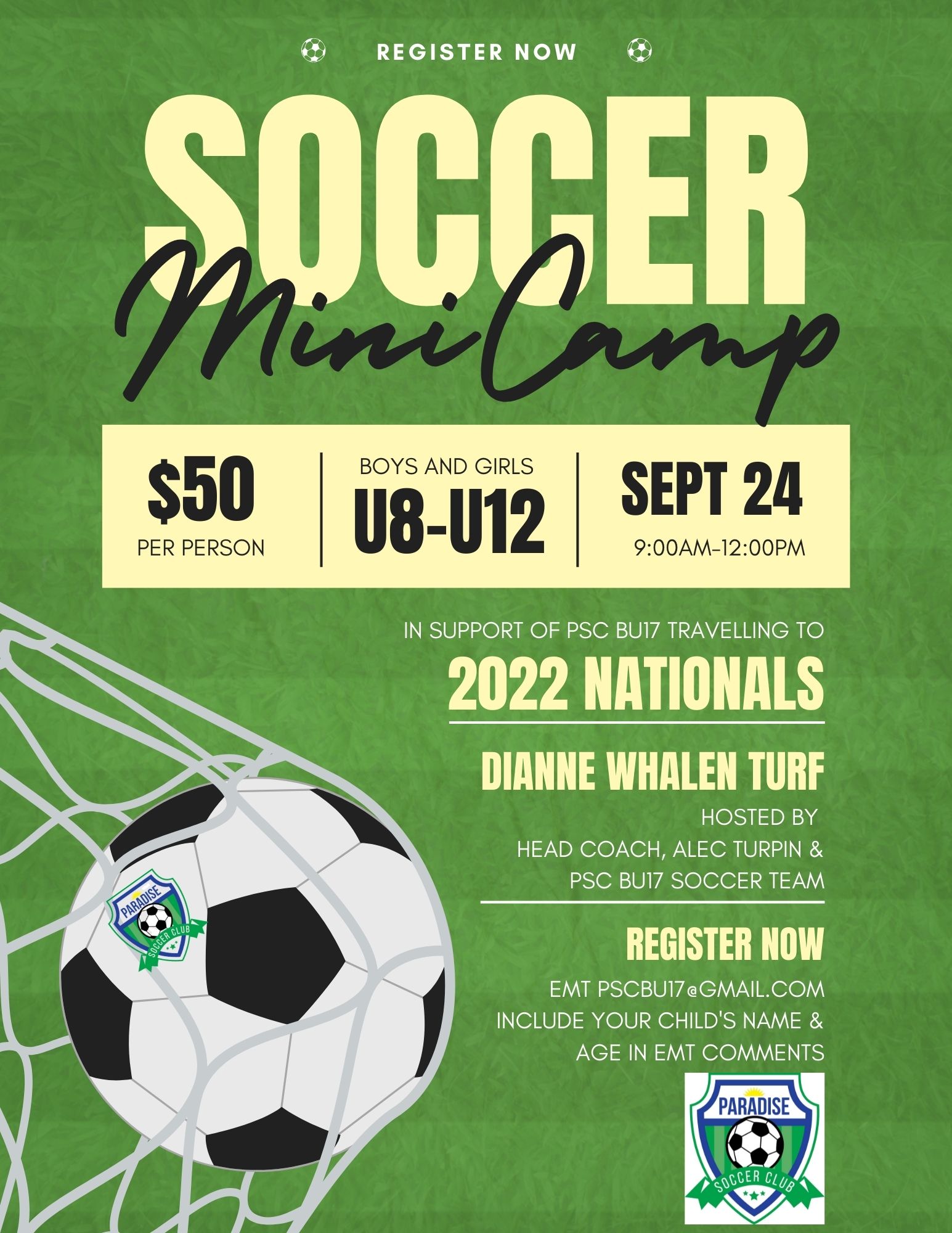 ---
As you may have seen on our Social Media Channels, our BU17 team has qualified for Nationals in Surrey, BC!!

In order to travel they need to raise funds, and so you will see several posts over the next month for events like the following.
We would ask that you support this team if able.
The coaches and team will be running a mini-camp for boys and girls, aged u8-u12 on Saturday, Sept. 24th and you can see the attached PDF for more details.
You can contact Team Manager Wilf Wright for any questions.
Mini-Camp Poster - PDF format